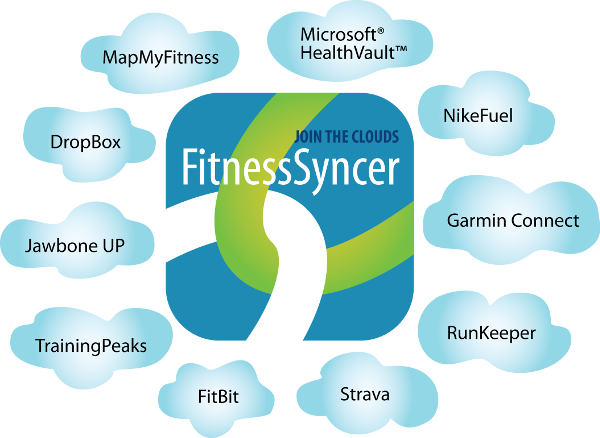 Connect the Fitness Clouds!
Are you tracking your exercise workouts, fitness and health goals from a wide variety of devices and apps? Wish there was a way to connect them in one place?
Welcome to FitnessSyncer.com, an innovative way to connect your data into a single view. Track your progress, reach your goals and integrate sharing capabilities with your Health Care Providers into one dashboard. No sweat.
FitnessSyncer.com allows you to synchronize your data from one of the following services:
And we publish that information into the FitnessSyncer Dashboard or one of these services:
Get Started today by Signing Up for a free account!